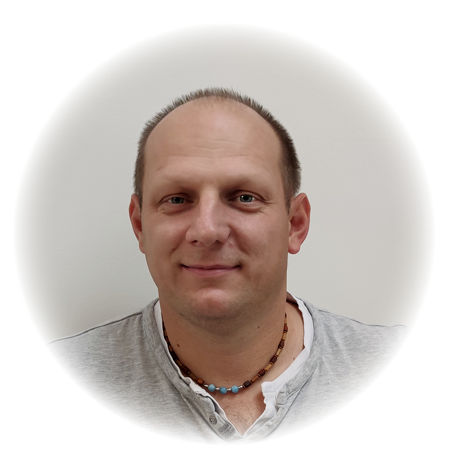 Tomáš Vrbický
zakladatel a Technical Director
Před šesti lety propadl Tomáš golfu. Postupně do něj zbláznil celou svou rodinu, manželku a dvojčata Sáru a Terezu. Vrbičtí mají golfový domov na Kořenci a trénují na vlastním driving range, který provozují v Kostelci na Hané.
Díky vlastní aktivní hře a provozu golfového areálu přichází Tomáš denně s nápady, jak zefektivnit práci golfových klubů, resortů a jak zpříjemnit a zjednodušit život golfistů.
Tomáš je mistr efektivity a time managementu. Současně řídí několik vlastních firem v IT, provozuje driving range, hraje desítky kol golfu ročně. Pokud se vám zdá, že nezbývá čas na rodinu, není tomu tak. Těžko říci, jak to všechno zvládá. Asi si na to naprogramoval nějakou aplikaci a ještě nám o ní neřekl…
Tomáš žije v Prostějově a v telefonu ho poznáte podle nezaměnitelného hanáckého dialektu.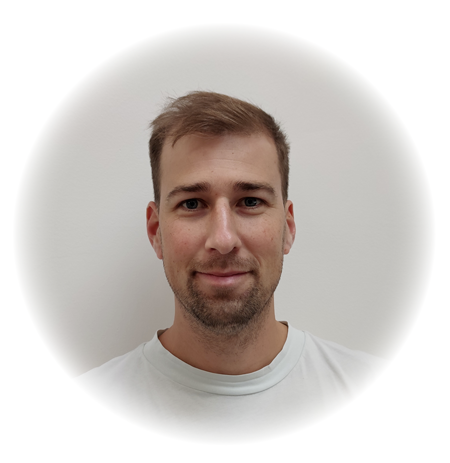 Jirka Novosad
Business Director
Ke golfu se Jirka dostal před více než dvaceti lety, tedy v dobách stále ještě pionýrských. Postupně začal s rodiči provozovat přírodní šestijamku na Šumavě a ačkoliv to od té doby několikrát zkoušel, z golfové cesty už nesešel. Jeho golfové směřování stvrdil studijní rok ve Skotsku, kde se věnoval oboru Golf Management. Po návratu řídil golfové hřiště v Čeladné a zastupoval promotéra v pořádání turnaje European Tour, Czech Open 2011. Poslední golfovou štací bylo krásných a úspěšných sedm let v Loreta Golf Clubu Pyšely.
Jirka se vždy snaží hledat nové cesty a nebojí se riskovat v implementaci inovativních nápadů a přístupů. Díky tomu dokáže produkt, kterému se právě věnuje odlišit od ostatních a stát se leaderem daného trhu. Baví ho především obchodní strategie a marketing. Také díky jeho zkušenostem není GolferIS jen o jedničkách a nulách. Možnost konzultovat jakýkoliv problém, je samozřejmost.
Na rozdíl od Tomáše už je Jirka z nejprudší golfové horečky vyléčen a baví ho také lyže, snowboard a v létě camping a pobyt v přírodě.